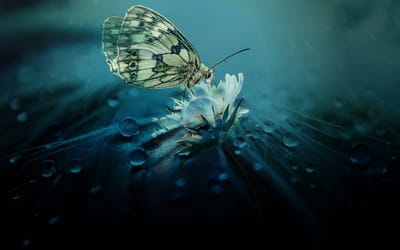 How to proceed
When you get in touch please let me know about your availability for therapy. Wherever possible, I will arrange a free short phone call as an introduction and to clarify practicalities and the process.
Initial consultations
Having spoken we might then decide to book two (but sometimes more) assessment sessions. These are appointments of 50 mins each, payable in advance. They give us both the opportunity to assess whether working together feels right, and whether psychodynamic counselling or therapy would suit you.
About Ongoing therapy
Sessions are regular and confidential, minimum once weekly (on the same day and time)
Sessions are 50 minutes each. Couples may sometimes arrange to have longer.
I mostly work long term (open ended/ongoing) but will consider time-limited where necessary
Your sessions will be an important commitment to something which so often gets lost or pushed aside in today's busy world.
Regular sessions give us time and space, without intrusion, to tend to what matters most to you in your life.
It can be challenging, sometimes frightening or painful to confront wounds, disturbing events or look deeply into who we are. I offer a confidential welcoming space, set aside from external demands, in which to explore whatever is most important to you, safely and at your own pace.
Within this consistent, reliable therapeutic relationship you have the opportunity to examine how you respond to life's complexities, negotiate your needs and manage the unknown. Discovering new ways to go forward then becomes more tangible and realistic with the possibility for healing, relief, a richer sense of self and greater capacity to live as you intend.
It can be an enriching process with the potential to find purpose and perspective that is beneficial for you and those close to you, in an enduring way. Often, something previously unknown yet deeply rewarding and invaluable has been waiting to be found.
Psychodynamic Counselling & Therapy
My approach is grounded in modern Psychodynamic~Psychoanalytic & Jungian Analytical Psychology principals.
It explores in depth what might be ordinarily hidden beneath and beyond the "here and now" aspects of human experiences, relationships and behaviour. Long held patterns, events and experiences, losses and attachments are thought about in the context of how they may be influencing your present situation. Here, the therapeutic relationship serves as a bridge in many ways, enabling the client to work through distress, confusion or stuckness towards a better understanding of themselves and others, in readiness for the outside world.
Jungian perspectives allow us to expand our investigations to include social and political experiences, the collective unconscious, cultural complexes, archetypes, dreams, the shadow and imagination. These are regarded as intrinsic to both the personal and shared human quest to resolve very real problems and fulfil valued aims.
Life presents suffering and gifts in many known and unknown, ordinary and extraordinary ways. I welcome diversity with experience and genuine interest and tailor the work accordingly, maintaining reliable and robust boundaries that foster mutual trust and respect.
I work with independent adults who might be seeking support with issues such as:
• Life changes and transitions including traumatic events, uncertainty, grief , bereavement and any form of loss
• Symptoms of psychological distress such as depression, anxiety, obsessions, eating/sleeping/health and relational problems
• Social anxiety, burn-out, overwhelm, panic attacks
• Identity, gender, choices
• Imagination and dreams
• Relationships (any kind)
• Cultural differences: including family, social, political, sexual, spiritual or personal
• Creative/artists/writers block, career or workplace issues
• Mid-life crisis/stage of life or new life adjustment
• Intercultural upbringing, relationships, beliefs and race
• Personal development & purpose
I strongly support and encourage a Diversity and ASD/ADHD inclusive ethos and have considerable experience in this ( Please note that I cannot offer or advise assessment/referrals/diagnosis)
"In each of us there is another whom we do not know." ― C.G. Jung